It's been a busy couple of months! I spent a couple days hanging flyers around downtown Frederick and it was actually a lot of fun. The people at Market Street Fusion were exceptionally nice and I met the talent behind YostMedia, maybe to do a collab someday?! :)
If you happened to grab a paper from the flyer, thank you for taking the time! :D

I also made a GoFundMe for my mom, which you can find here: Post-Chemo Beach Trip.
Annnd I've been busy on social media:
Facebook : Sam Czeh Photography

What I'm most excited to show you, though, is this shoot I did with my sister, Emma. My favorite photo: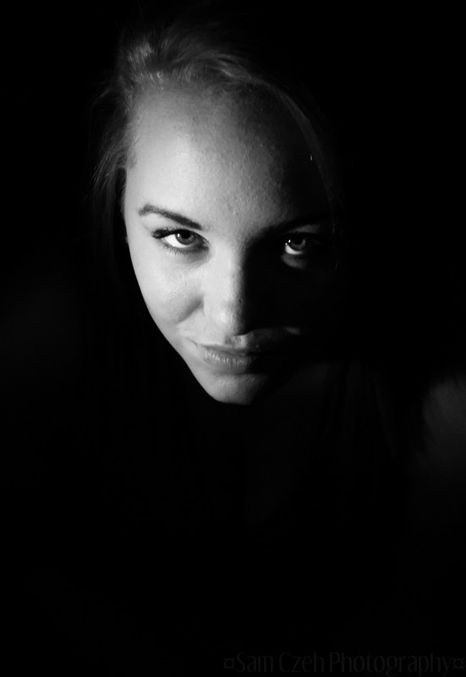 I did this shoot with a makeshift snoot. It was pretty hilarious to see my sister's face when I told her "I'm going to shoot you with a snoot," but anyway... When you do a quick search online, you get the impression that you need to go and get all kinds of crafts materials to make a makeshift snoot in a bind.
When you're in a bind, you don't want to go out and buy some craft material (unless you're the type to keep black foam board and special black tape on hand).
So I used what I had: black construction paper and packing tape. If you ask me, it worked out pretty well:
Here's to doing it the cheap way :) Thank you Emma for being so talented!

Let me know what you think and YOUR makeshift quick-fixes in the comments below :)

---